Head - Corporate Relations and Placements
Mr. Vincent Kedari
Head-Corporate Relations and Placements
Head - Corporate Relations and Placements
Dear Recruiter,
Greetings!
At the outset I take this opportunity to Welcome you to Neville Wadia Institute of Management Studies and Research, Pune. With a Vision to be a leader amongst management institutions in India, constantly pursuing excellence and offering world class education with values and a mission. Neville Wadia Institute of Management Studies and Research has from its inception, made more than its share of contribution to the state and nation. The achievements of our alumni having made their mark in all walks of life the world over is a testament of our commitment to the vision and mission of the Institute. Neville Wadia Institute of Management Studies and Research creates an environment that is competitively intense and learning wise satisfying. The exposure provided at Neville Wadia Institute of Management Studies and Research trains not just for technological superiority, but also for overall understanding of the world suitably shaping global careers for our students in the rapid changing arena.
I am taking this opportunity to invite you for the recruitment of this year's batch. There are a large number of organizations with which we have enjoyed lasting and fruitful relationship. These have been visiting the Campus year after year for recruiting the fresh talents. This year too we would like to see you on Campus.
Looking forward to seeing you on Neville Wadia Institute of Management Studies and Research Campus.
                                                       For registration for campus placements please click on the link here.
The core activities of Placement Cell are :
Identifying prospective companies and then contacting them
Planning the placement period and scheduling the companies
Taking care of hospitality arrangements of the visiting recruiters.
Facilitating the recruitment procedure till joining
Resume building sessions
Mock Group discussions and Personal Interviews
Training to crack Aptitude Tests.
Soft Skill Trainings
Technical training to BBA-CA students.
Preparing the students to be corporate ready.
Guiding the students with respect to further education, role of internship in framing their career and choosing right career for themselves.
Top 5 Internships MBA Batch 21-22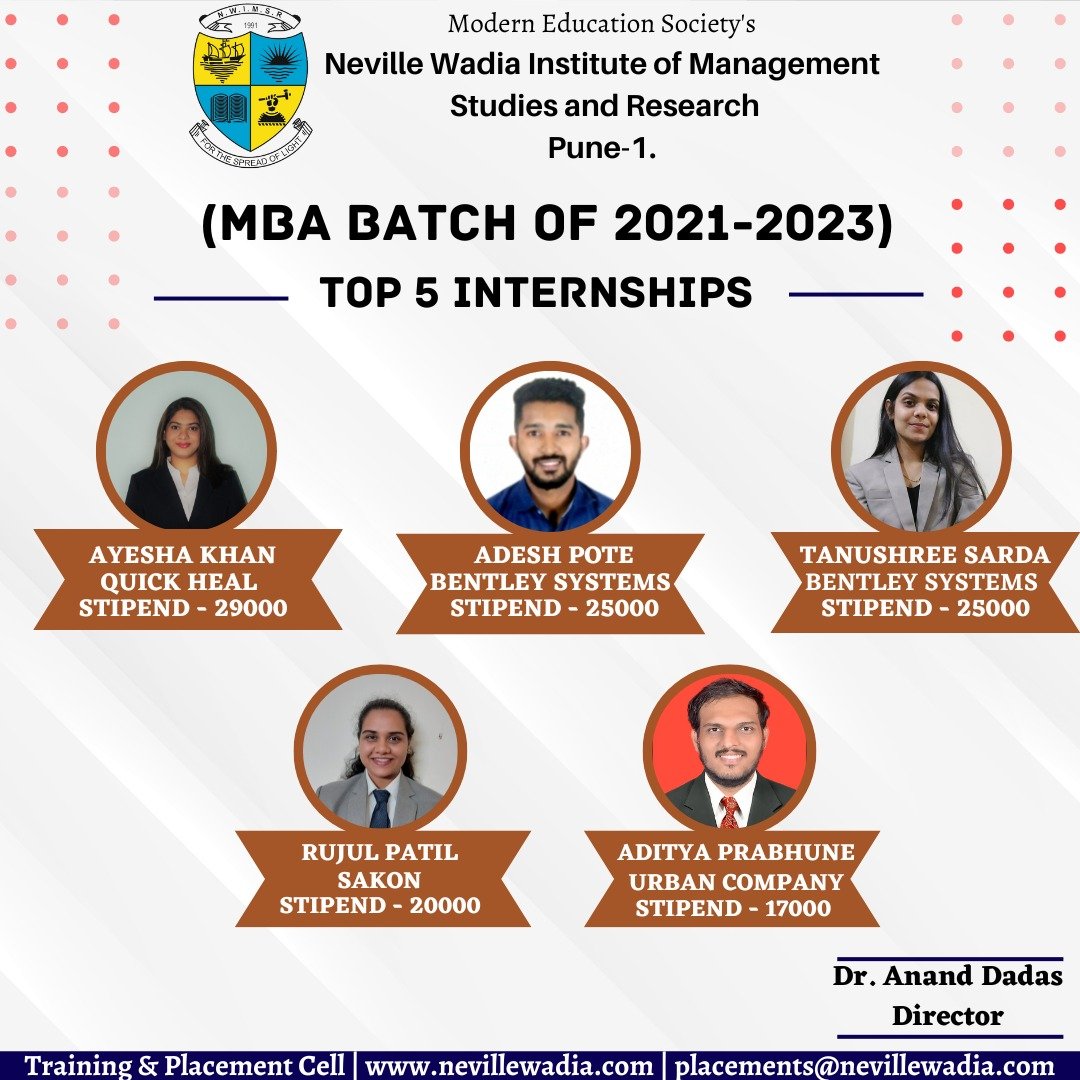 Top 5 Placements MBA Batch 20-22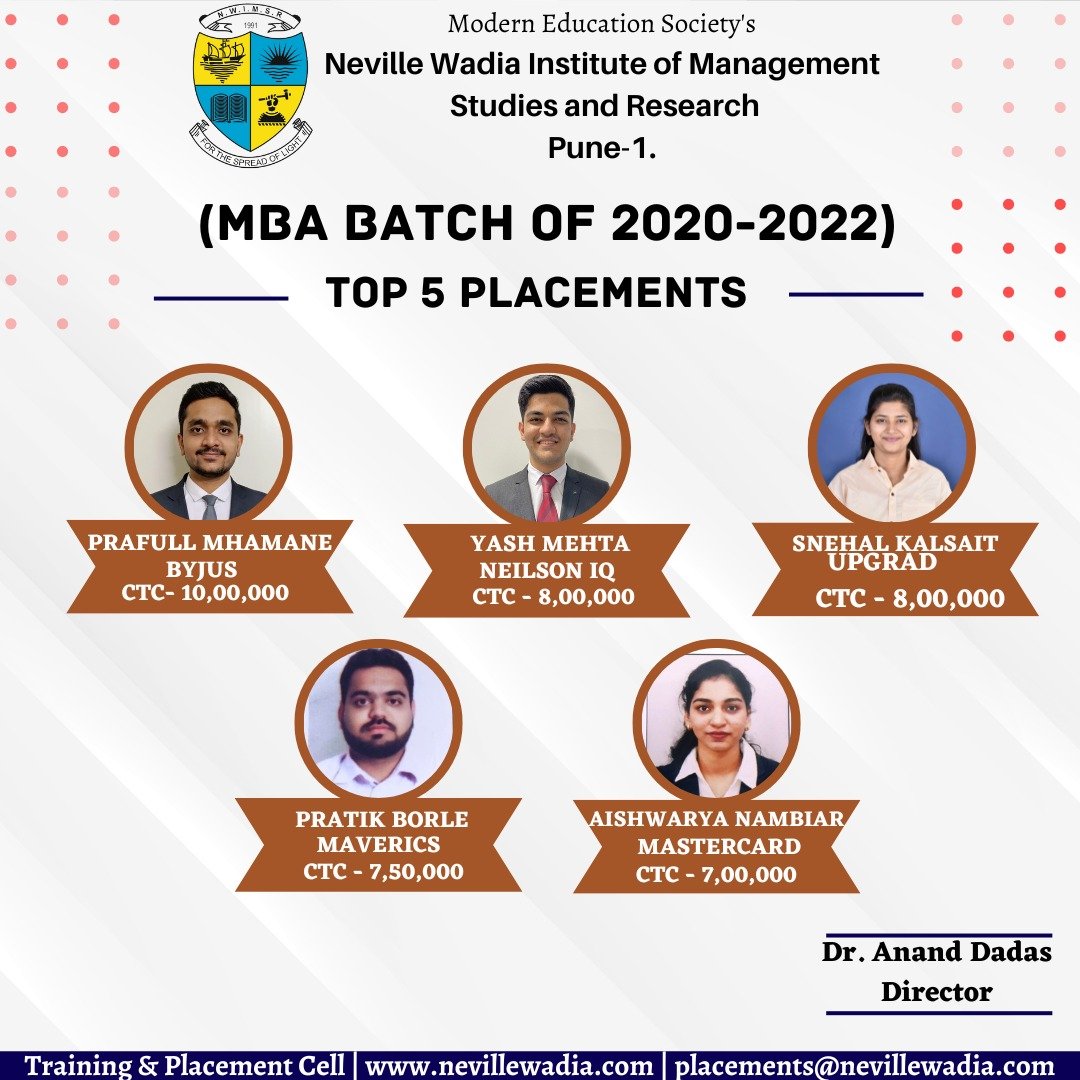 Specialization wise Placements
Testimonial 1
I have many fond memories about Neville Wadia both in terms of professors and my fellow batch mates. There was always abundance of guidance and knowledge shared throughout my time there. We were always told to think outside the box for whatever situation presented itself in front of us, which is what has helped shape our lives today.
- Jamshid Irani, MBA(2017-19), Pricing Specialist, Medline Industries, Inc.
Testimonial 2
My overall experience to date has been amazing, and the college has an incredible infrastructure, especially the sports ground. Our college has provided me with a number of opportunities to grow and explore my skills, the practical skill development workshops added the extra mile. I have always found a positive and healthy environment, also all my teachers were highly supportive, qualified and never heisted to go an extra mile to help me achieve my academic and skill development goals. I am really proud to be a part of our college. It has added a number of values to my life, which would help me through my lifetime.
- Sushant Ashok Ghosalkar, MBA (2017-19), Project Delivery Lead (Apps), Mphasis India Pvt. Ltd.
Testimonial 3
Neville Wadia Institute of Management has been the wind under my wings. I will be immensely grateful for the opportunities given by the Institute in curricular and extracurricular activities. I would like to give special thanks to the super supportive staff who always encouraged our ideas and provided strong support and guidance to flourish in our lives. Thank You NWIMSR !
- Aparna Gulawani, MBA(2006-08), Behavioral Skills Coach
FirstNaukri.com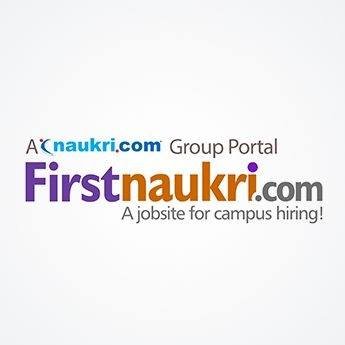 Rubicon

FUEL